Who is
Charles & Chase?
Early in 2004, the founders of The Charles & Chase Group, Ted Zoltko and Jason Ranney, joined forces to begin their new joint venture in the State of Florida. Although inspired by many in their respective careers, they had proudly named their newly formed Florida corporation in honor of their most influential "life and career" mentors.
"Charles" Zoltko (father of Ted Zoltko) was a master carpenter, builder-remodeler, and General Contractor. (1931-2003)
Laurence F. "Chase" (grandfather of Jason Ranney) was a WWII highly decorated soldier, electrical engineer, and Vermont State Representative. (1915-2015)
During their lives, they continually instilled values of hard-work ethics, hands-on trade experience, engineering concepts, and general business skills that helped mold the partners of Charles & Chase. To this day, Ted and Jason remain grateful and fortunate for such a valued education bestowed on them.
WHAT WE DO
The Charles & Chase Group provides construction services for a wide range of commercial and select residential projects.
The Charles & Chase Group specializes in building and renovations of all types of spaces and designs related to healthcare facilities, restaurants, hospitality, corporate, light industrial, retail, educational, financial, and select residential.
Our extensive experience includes fast-track construction operations to get your business up and running. Our extensive pre-planning gets your phased project complete with minimal to no business interruptions. Our extensive building knowledge delivers to you the best value of construction for your money.
Regardless of the size of your project, from a one-room renovation to a new ground-up building, the partners of The Charles & Chase Group take a hands-on approach with every aspect of the job, from conceptual pre-planning to Owner occupancy.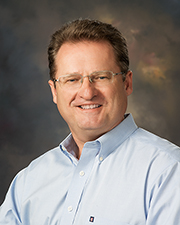 Ted Zoltko – President
Degree:  BS in Architectural Engineering Technology (1986), Wentworth Institute of Technology, Boston, MA
Licenses:   Florida Certified General Contractor, Florida Certified Roofing Contractor
Corporate Duties:  Project Planning, Project Management, and Business Management
Most Signature Project Experience:  Harvard Medical School NRB, Research Facility, 525,000 square feet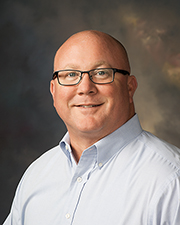 Jason Ranney – Vice President
Degrees:  BS in Electrical Engineering Technology (1994), Northeastern University, Boston, MA; AS in Industrial Electricity (1991), New Hampshire Technical College, Laconia, NH
Licenses:   Florida Certified General Contractor, Florida Certified Electrical Contractor
Corporate Duties:  Project Planning, Project Management, Business Management, GM of Electrical Division
Most Signature Project Experience:  Boston Convention & Exhibition Center, 516,000 square feet

WHY CHARLES & CHASE
Experience with Your Type of Building Needs

Innovative & Cost Effective Solutions

Outstanding Quality & Service

Proven Customer Satisfaction & Trust

Daily On-site Management & Supervision

Experienced & Well Trained Staff

Broad Range of Services & Capabilities
Responsiveness
Professionalism
Trustworthiness
Proper Job Supervision
Quality Assurance
Work Guaranteed